Just over three years after leading Owasso to its first Class 6A-I state championship in 2017, Josh Proctor found himself playing for the College Football Playoff national championship.
Proctor, a safety at Ohio State, tallied a season-high five tackles – including four solo – in the third-ranked Buckeyes' 52-24 loss to No. 1 Alabama on Monday night at Hard Rock Stadium in Miami Gardens, Fla. His previous high came against Northwestern in the Big 10 Championship on Dec. 19, when he finished with four tackles, three of which were solo. He had an interception in that game as well.
Against Clemson in the Allstate Sugar Bowl on Jan. 1, Proctor – a 6-foot-2, 202-pound junior – deflected a pass thrown by Heisman finalist Trevor Lawrence. It was his only pass deflection of the season.
Ohio State played only eight games in a season that started late because of the COVID-19 coronavirus pandemic, but Proctor finished with 20 tackles total, averaging 2.5 per game.
Through three seasons with Ohio State, Proctor has 34 tackles (27 solo), four pass deflections and two interceptions.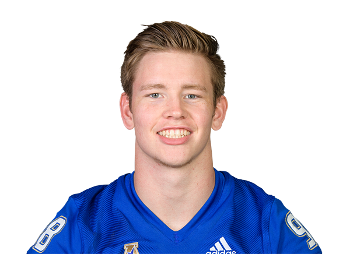 One of his former teammates at Owasso, Haydon Grant, competed with Tulsa in the Lockheed Martin Armed Forces Bowl on Dec. 31, recording two tackles in a 28-26 loss to Mississippi State.
Grant – a 6-foot-5, 220-pound freshman defensive lineman – registered stats in only one other game this season with one tackle against South Florida on Oct. 23.
Elsewhere, Oologah alum Brock Martin capped his junior season with Oklahoma State by tallying four tackles and a fumble recovery in a 37-34 win over Miami on Dec. 29 in the Cheez-It Bowl in Orlando, Fla.
Martin's fumble recovery – his second of the year – came at the Miami 45-yard line with 2:04 remaining in the third quarter as the Hurricanes were driving for a lead-changing touchdown. He returned his first recovery 42 yards for a touchdown in a 29-22 loss to TCU on Dec. 5.
The Cowboys took advantage of the turnover, scoring seven plays later on a 5-yard pass from Spencer Sanders to Dillon Stoner to increase their lead to 31-19 at the 14:19 mark of the fourth period.
Martin – a 6-3, 240-pound redshirt junior – played in 10 of 11 games this season, finishing with 27 tackles (20 solo). Through three seasons with OSU, he has 63 tackles (39 solo), four fumble recoveries, 3.5 sacks and one pass deflection.