Brian Keith experienced something a little different Sunday evening.
The Verdigris baseball coach had the pleasure of watching his son Jaren play while not having to simultaneously fulfill coaching duties for the first time since the recent graduate's little league days. Although the experience was a long time coming, it was also bittersweet.
Jaren is the youngest of Keith's four sons, and Sunday's Oklahoma Baseball Coaches Association All-State game at David Allen Ballpark in Enid was the last of his athletic career. The final out brought about the end of the Keith dynasty at Verdigris.
Keith's other sons — Kade, Kale and Jordan — also played for their father, graduating in 2018, 2016 and 2012, respectively. Kade and Kale were All-Staters as well with several state titles between them.
"It's a little unfortunate he's my last one of my bunch that I get to coach," Keith said of Jaren. "It starts kind of a new beginning because I've had a kid on the field for the past 11 years, and he was the last one. I knew when that final out was made, that was it. Now I'll continue the rest of my career without coaching one of my kids.
"I watched summer league the other day, and it was the first time in a while I didn't have one of my kids out there."
Jaren went 0-for-2 at the plate in his final competitive baseball game but notched the Middle East team's only RBI with a groundout in the fourth inning. That gave Middle East a 1-0 lead, but Middle West went on to win 8-1.
"He finished up his career Sunday and had a good time," Keith said. "It was a good experience and a good closure to his senior season."
Keith said coaching his kids was no easy task because he couldn't leave failures and mistakes on the field like with other players, but he admitted the stress levels have somewhat gone down now that Jaren has graduated.
However, he will likely yearn for that tension come 2022 when he no longer has one of his sons to coach.
"I don't have that anymore, and I'll miss it," Keith said. "It's kind of a sad ending because I knew that was my last one, and we were done as a family."
Keith has been in the coaching business for 30 years, with 14 of those coming as a head coach. With so much success under his belt, including five state titles in baseball, one might think he would choose to retire with the graduation of his final son.
However, Keith said he believes he has plenty left in his coaching tank.
"I've still got the energy and the drive going forward," Keith said. "It keeps me busy and keeps me in that grind because I coach two varsity sports (softball and baseball). It's a full-time job, and it does get taxing on you a little bit, but right now, I still have the energy to go coach two varsity sports and still have the enthusiasm for it.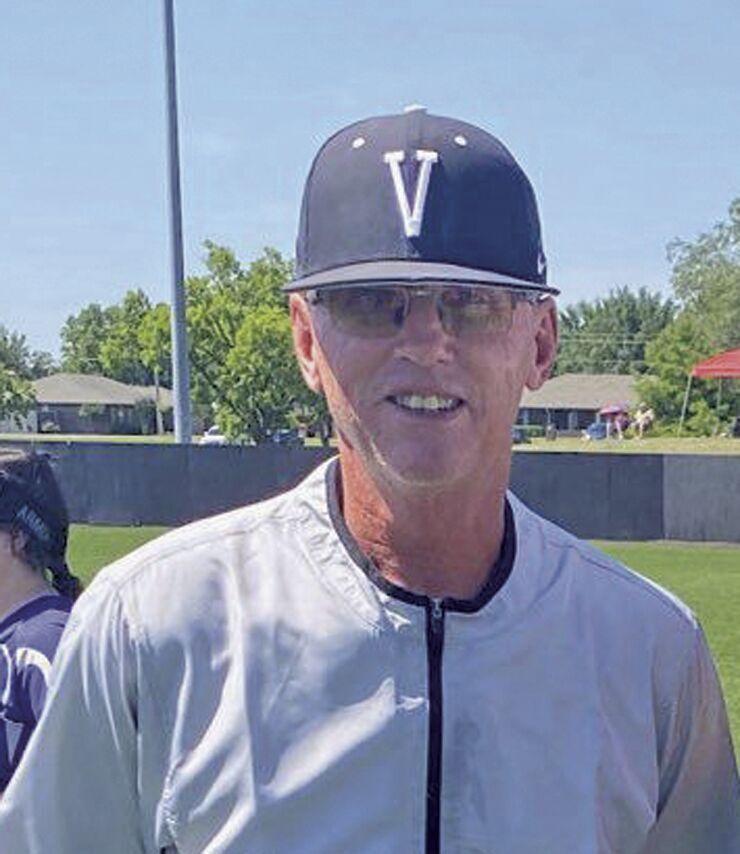 How long will the enthusiasm last? According to Keith, the answer to that question isn't for him to decide.
"I think that's up to the good Lord," Keith said. "He's going to figure out when he tells me, 'Job well done; it's time to move on.'
"God willing, I hope I can do another 10 years, but we'll see."