CLAREMORE — Upon crossing the finish line of the 3,000-meter steeplechase at the Hendrix Alumni Open in Conway, Ark., on March 7, Nick Williams felt a sense of amazement.
The Rogers State track senior didn't run a personal best, but his time of 9 minutes, 39 seconds was the fastest season-opening time of his career in the event. It was so impressive, in fact, it ranks as the fifth-best time in all of NCAA Division II this season.
Malte Stockhausen of Florida Tech owns the fastest mark of 9:19.65, which he logged on Feb. 22 at the Embry-Riddle Bahamas House First Chance/Last Chance Meet in Daytona, Fla.
Williams said he couldn't have asked for a better start to the outdoor track season.
"I've run in the low 10-minute range in the first steeples race of the season the last three years, and this year I ran 9:39, so that was a really big deal," Williams said. "There was a lot of momentum for what the rest of outdoor could've held."
Unfortunately, could've serves as the operative word in this instance. Williams, a Sapulpa alum, didn't and won't run another collegiate race until possibly 2021.
Rogers State, alongside the Mid-America Intercollegiate Athletics Association — the conference in which it competes — canceled the remainder of the spring sports schedule on Tuesday, March 20.
This announcement came less than a week after the NCAA announced the cancellation of all remaining winter and spring championships for every level of the association amid concerns regarding the COVID-19 coronavirus pandemic.
Luckily, the NCAA announced late last week that Division II spring-sport athletes will be granted another season of eligibility.
"During this unprecedented period of time, it's important that NCAA committees and the leaders who serve on them make decisions to best serve the needs of institutions, student-athletes and coaches," Division II presidents council chair Sandra Jordan said in a press release. "These changes are the start of how we will adapt regulations and policies to help Division II move forward during a challenging period."
For seniors like Williams, that was relieving news. He already planned to return to RSU to pursue a master's degree in business after graduating this spring with a bachelor's degree in sports management.
The ruling would apply to only track for Williams, though, because his cross-country eligibility expired upon the completion of the season back in November, but he is OK with that.
"For cross-country, I'll maybe just be the old guy that hung around and has some experience," said Williams, who also hoped to break the 15-minute barrier in the outdoor 5K race after running a school-record time of 15:02 during the indoor season. "We have 20 new faces coming to campus next year — boys and girls — so I can be a mentor for them. That'd be really nice for me because I can't put on the uniform for cross-country, but that's OK — I've done my four years. At least I can train for something in the fall and be the unattached guy in cross-country races.
"Something is really building here the next couple of years, and it'd be exciting to hopefully be a part of that and see that. I'd love to be here and finish it out."
However, the NCAA's generous offer of extended eligibility doesn't seamlessly adhere to all athletes' agendas.
Although he is technically covered by the association's ruling, running collegiately is now a thing of the past for senior Byrun Ratliff.
Ratliff, a Lincoln Christian alum from Catoosa, instead plans to graduate and move on into a career of business administration and management. He also intends to begin training for the Air National Guard.
"Looking back on indoor season and thinking about my last race and how I didn't know it could be my last collegiate race ever, it's definitely sobering," Ratliff said.
He certainly ended on a high note, though.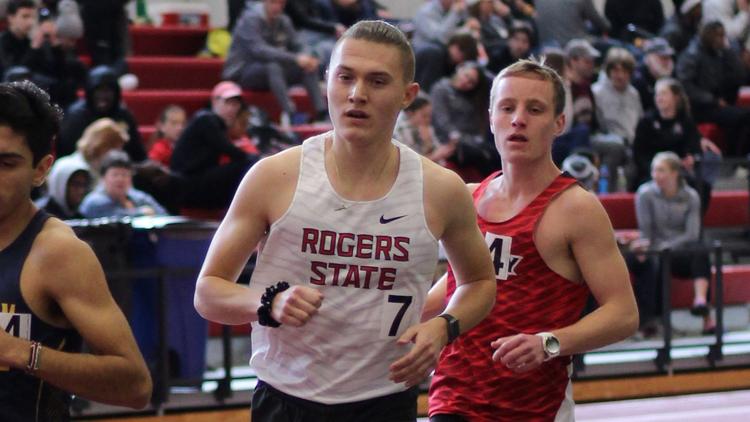 In addition to running personal bests in the 8K (26:19) and 10K (33:01) during last year's cross-country season, Ratliff broke several indoor track school records.
At the Gorilla Indoor Classic in Pittsburgh, Kan., on Feb. 15, Ratliff broke the school record in the indoor 800-meter run with a time of 2:00.13. The previous record was 2:02.71.
Two weeks later, the team of Ratliff, Ethan Adams, Preston Turner and Jackson Stinnent shattered the school record in the distance medley relay with a time of 10:36.81, besting the previous record of 10:46.58, which was set in February 2017 on the same track.
He then broke his own record in the indoor mile by nearly three seconds at the MIAA Championships on March 1, clocking in at 4:22.79 to beat his previous mark of 4:25.60 that was set on the same track in January 2018.
"I can be accepting of that last race if it is the last race," Ratliff said before the entire spring sports season was officially canceled.
When looking back on his career, though, he said none of those recent accomplishments stack up to his sophomore cross-country season in 2017.
That year, RSU won the Heartland Conference Championship before qualifying for the NCAA National Championship with a seventh-place finish in the South Central Regional. The Hillcats went on to finish 26th of 32 teams in the national meet.
"I was running at my highest level for cross-country, and I was maybe the sixth man, so we had really good talent and really hardworking guys on that team that year," Ratliff said. "We were able to clinch a conference title by one point, and we were able to sneak into nationals with an at-large bid.
"Going to nationals for the first time of any Rogers State program was something I'll never forget."
Of course, the situation is also tough for coach Matt Kennedy.
Kennedy, who previously served as Oklahoma Baptist's men's and women's cross-country coach and track assistant, took over for Chris McCormick, who retired in December after 10 years at the helm.
Now not only has his first year come to an untimely end, but he also doesn't get the privilege of witnessing what outdoor season had in store for seniors like Ratliff.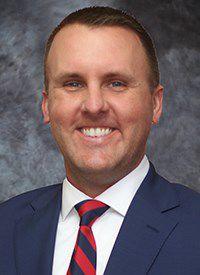 "It sucks," Kennedy said. "I thought we were really turning a corner and starting to run well at a high level. It's just devastating, and it hurts. I wanted to see (the seniors) end their career on a high note, but I hope the underclassmen take a cue from them and maybe approach things with a little more urgency moving forward. This is not fun whatsoever.
"In some ways it was reflected on the stopwatch and in other ways it was not, but with each race, these guys were getting better. To not have an opportunity to put a cherry on top of the season is what has made this so difficult. I can deal with the uncertainty, but the lack of a great career or season-ending event at some of these big fun meets we had on the schedule is disappointing."
However, Kennedy said the disappointment the team is feeling now hasn't put a damper on the entire season.
If the results from the six indoor meets the program competed in this season are any indication, the Hillcats' optimism should remain intact through the beginning of cross-country in September.
"It's been more enjoyable than I could've possibly imagined," Kennedy said of his inaugural RSU track season. "The transition was smooth with coach McCormick handing the baton off, pun intended. It's been a pleasure to watch these guys run fast and enjoy those successes with them.
"We're supposed to stay away from each other and quarantine and not shake hands, but giving these guys a sweaty high five after a race has made this year incredibly enjoyable."